21 Apr

RIBOLLITA (Tuscan bread soup)
WHAT IS RIBOLLITA?
Like most cucina povera (poor peoples food), this ribollita – or Tuscan bread soup, as it's often called – is made with whatever is to hand. Or whatever you have in the vegetable garden.
That said, ribollita being a traditional northern Italian country dish that every mamma has her own recipe for, there are still guidelines!
Ribollita must contain cannellini beans, and it must have cavolo nero (black cabbage). And bread, of course.
If you can't get cavolo nero – use Kale, or spinach.
Ribollita is traditionally reheated over several days: ribolla means to re-boil, and refers to the practise of making a large potful (often on a Friday), and reheating it to eat it all weekend.
You can use any robust bread that's gone stale. Steer clear of pre-sliced, packaged bread because it will be too wimpish, and fall apart. You need good, hearty, thick bread to put into ribollita! (sourdough or pana di casa)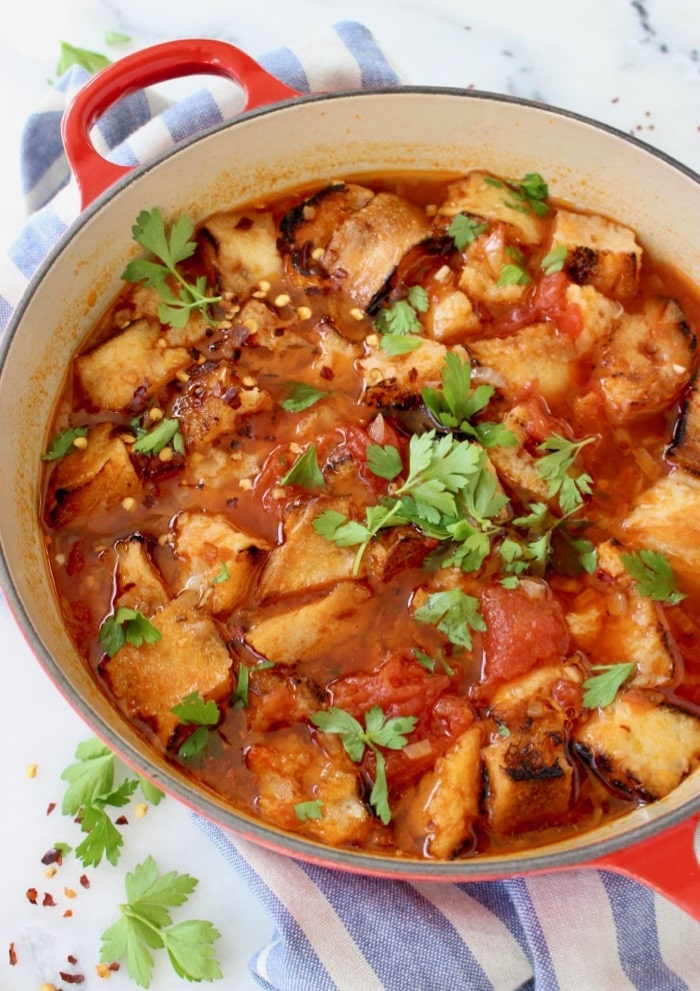 INGREDIENTS
2 teaspoons olive oil

1 brown onion, finely chopped

2 carrots, chopped

2 celery sticks, trimmed, chopped

2 garlic cloves, crushed

1 teaspoon fennel seeds

Pinch of dried chilli flakes

400g can crushed tomatoes

400g can Coles Cannellini Beans, drained, rinsed

1L (4 cups) Massel vegetable liquid stock

Bouquet garni (4 fresh or dried bay leaves, 4 fresh sprigs thyme, 2 fresh sprigs rosemary)

200g cavalo nero (Tuscan

cabbage

/ Kale), stem removed, leaves shredded

2 thick slices Italian bread, torn into chunks

40g (1/2cup) finely grated parmesan, (or vegetarian hard cheese) plus extra shaved, to serve

1 lemon, juiced, zested

Finely chopped continental parsley, to serve.
Set a 5L slow cooker to Browning. Heat oil. Cook onion, carrot and celery for 5 minutes or until tender. Add garlic, fennel and chilli. Cook for 1 minute. Add tomato, beans, stock and bouquet garni. Season. Change the cooker setting to High. Cover. Cook for 3-4 hours or until vegetables are almost tender.

Stir in cavalo nero, bread and parmesan. Cover and cook on High for 30 minutes or until soup has thickened slightly. Stir in lemon juice, to taste. Serve topped with parsley, lemon zest and extra parmesan.