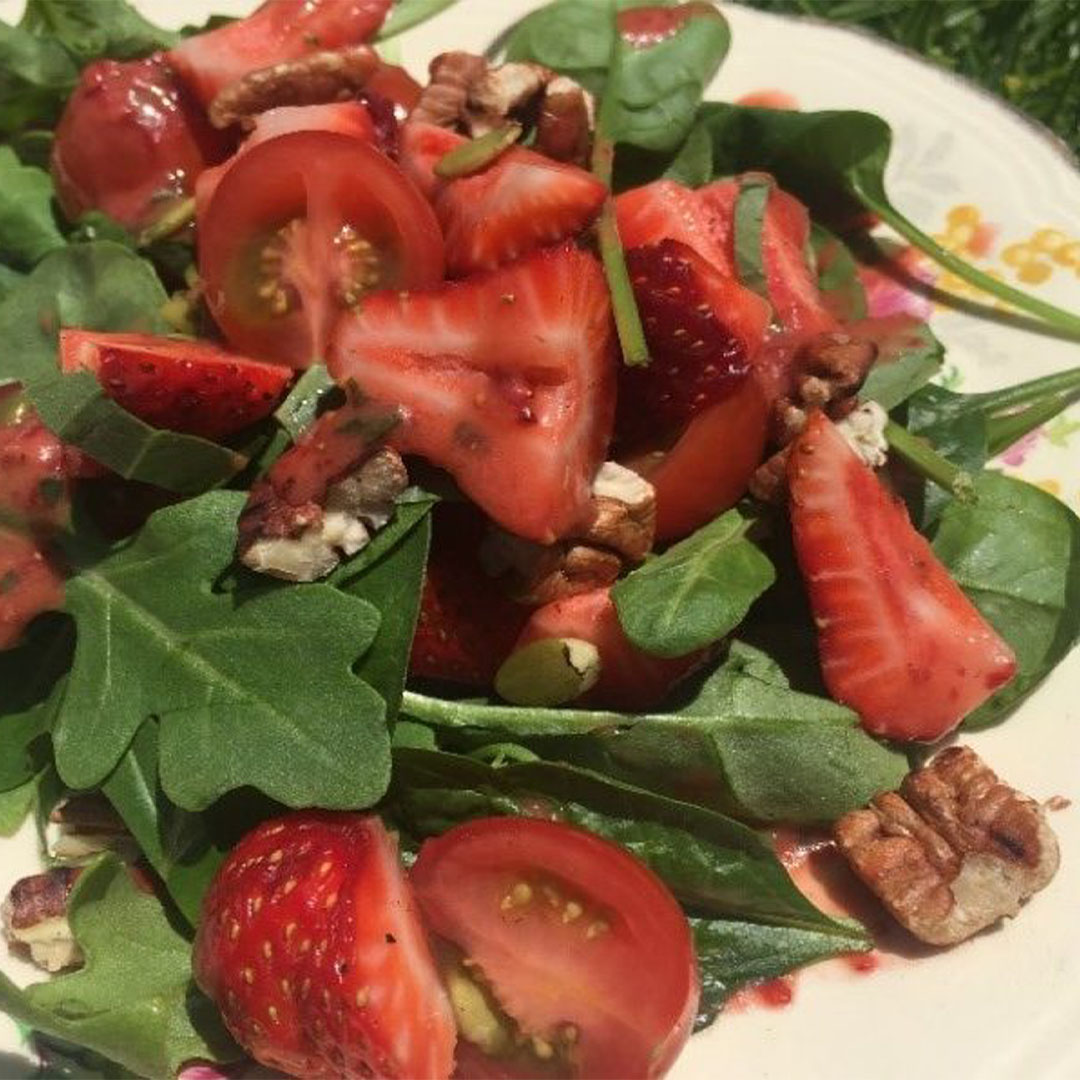 20 Nov

Summer Salad

Strawberry & Tomato Salad with Balsamic Dressing

Combine all salad ingredients in a large serving bowl and mix well.

To make dressing place all ingredients in a small mixing bowl and blitz using a hand mixer. Or use a food processor. Dressing is best made at least a couple of hours before serving salad to let the flavours infuse. I like to make the dressing the day before.

Dress salad just before serving.

VARIATION – serve with shaved parmesan or crumbled feta.