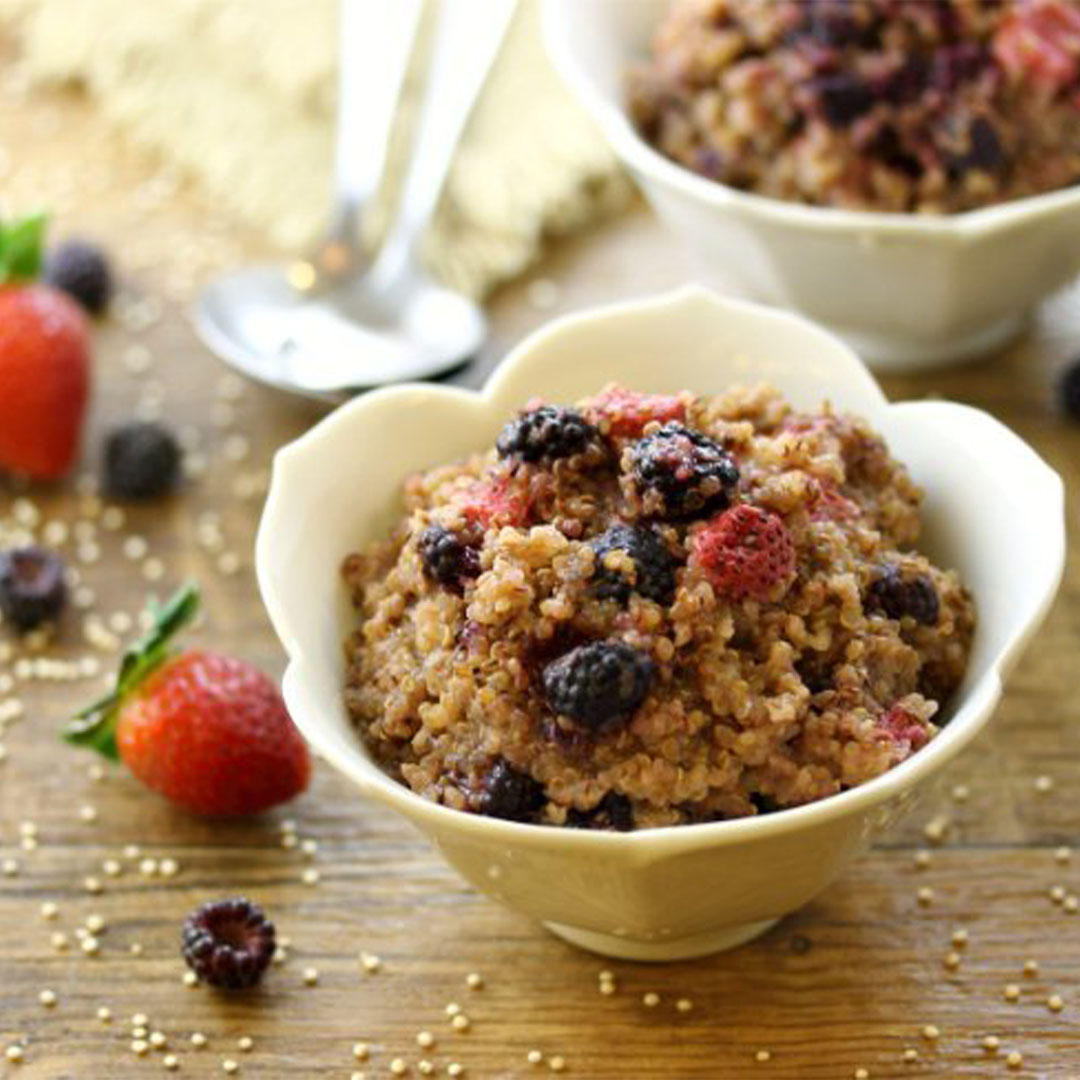 07 Jan

3 Meals – 1 Batch Of Quinoa

3 Meals - 1 Batch Of Quinoa

1 cup uncooked quinoa = 3 cups cooked.

Prepare as per packet instructions.

I love quinoa because it's high in nutrients, versatile and quick to prepare!

I cook a big batch and freeze left-overs in portions that I can simply take out of the freezer the night before to use for breakfast or lunch or in the mornings so it's ready to use for dinner. It makes a great alternative to pasta if you are looking for something gluten free and it doesn't leave you feeling bloated and sleepy.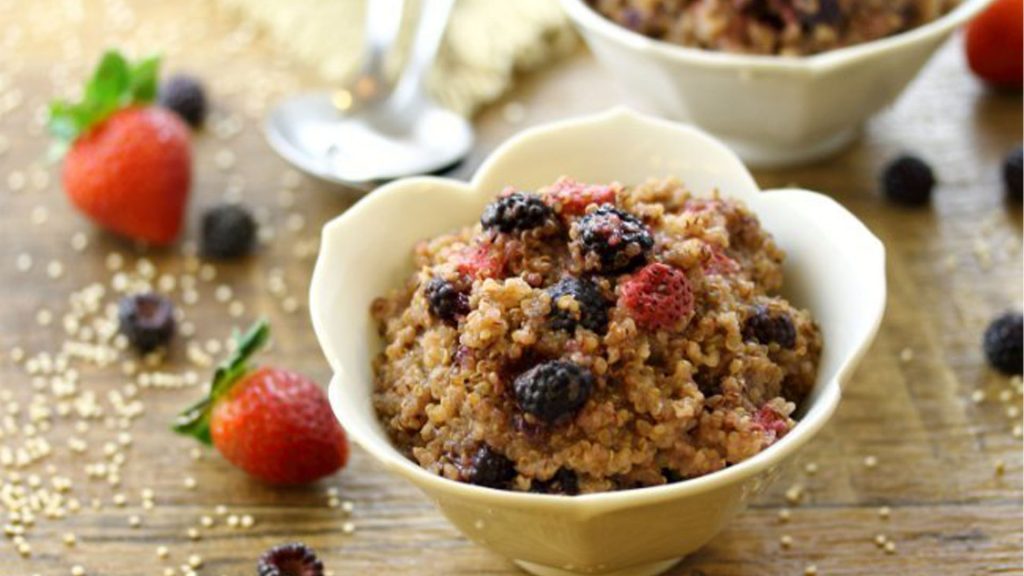 Quinoa Berry Bowl serves 1
This can be prepared the night before if you are leaving early for work.
Or heat the milk and peanut butter and stir until mixed well. Pour over quinoa and top with your favourite toppings.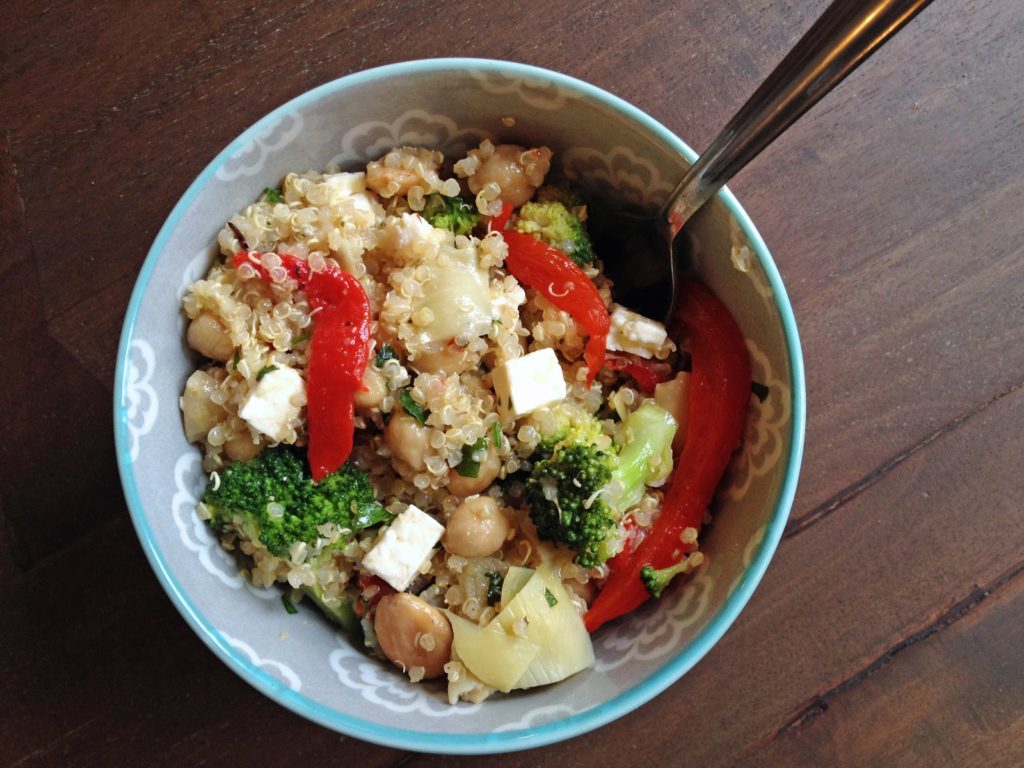 Moroccan Mixed Bowl serves 1
*vegan option – a few chopped olives instead of the feta for that nice salty flavour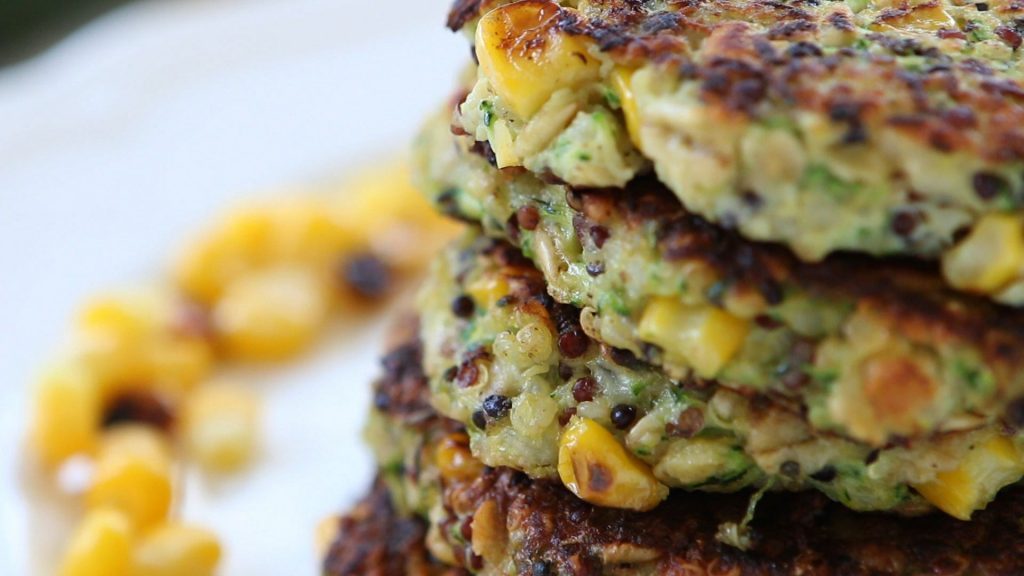 Herb & Quinoa Fritters – makes about 12
Combine all fritter ingredients in a large mixing bowl and stir well to form a chunky batter.
Heat coconut oil in a frying pan over medium heat.
Use a heaped tablespoon of batter for each fritter and cook for a couple of minutes on each side.
Serve with roast veggies and leafy greens, avocado and extra fresh herbs + spiced tahini dressing.
VARIATIONS: Add peas, feta, grated, carrot, grated zucchini or cooked chicken.