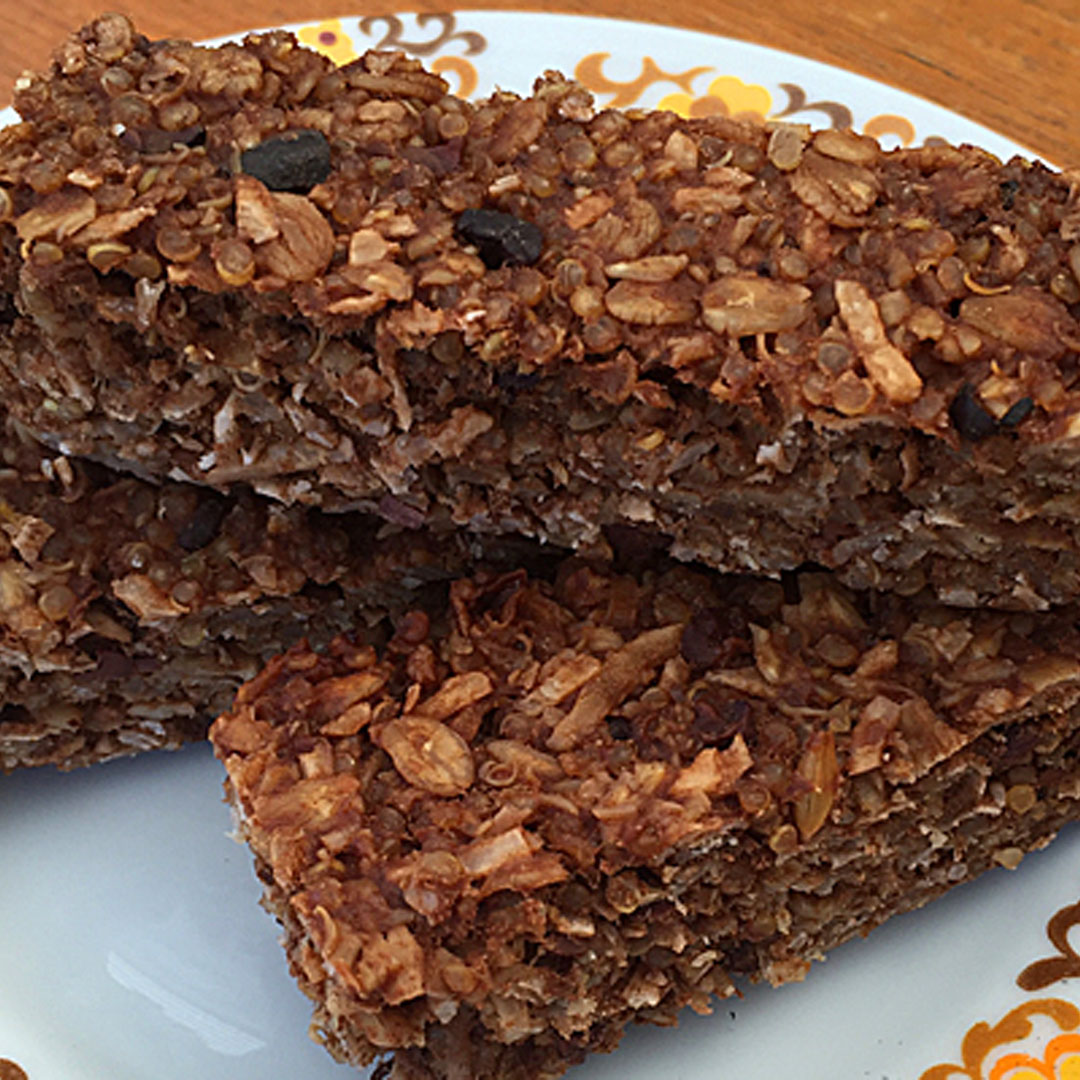 15 Mar

Choc Chip Monkey Bars

These delicious switch2fitness muesli bars are a healthy alternative to shop bought muesli bars.

Cook quinoa as per packet instructions.

Preheat oven to 180⁰C. Line a square cake tin with baking paper.

Blitz banana in a food processor or with hand held beaters until smooth. Add tahini and honey and blitz until combined.

Add all ingredients to a large mixing bowl and stir until well combined.

Press the mixture firmly into the tin and bake for around 20 - 30 mins or until golden brown and firm to touch.

Allow to cool completely before slicing into bars.