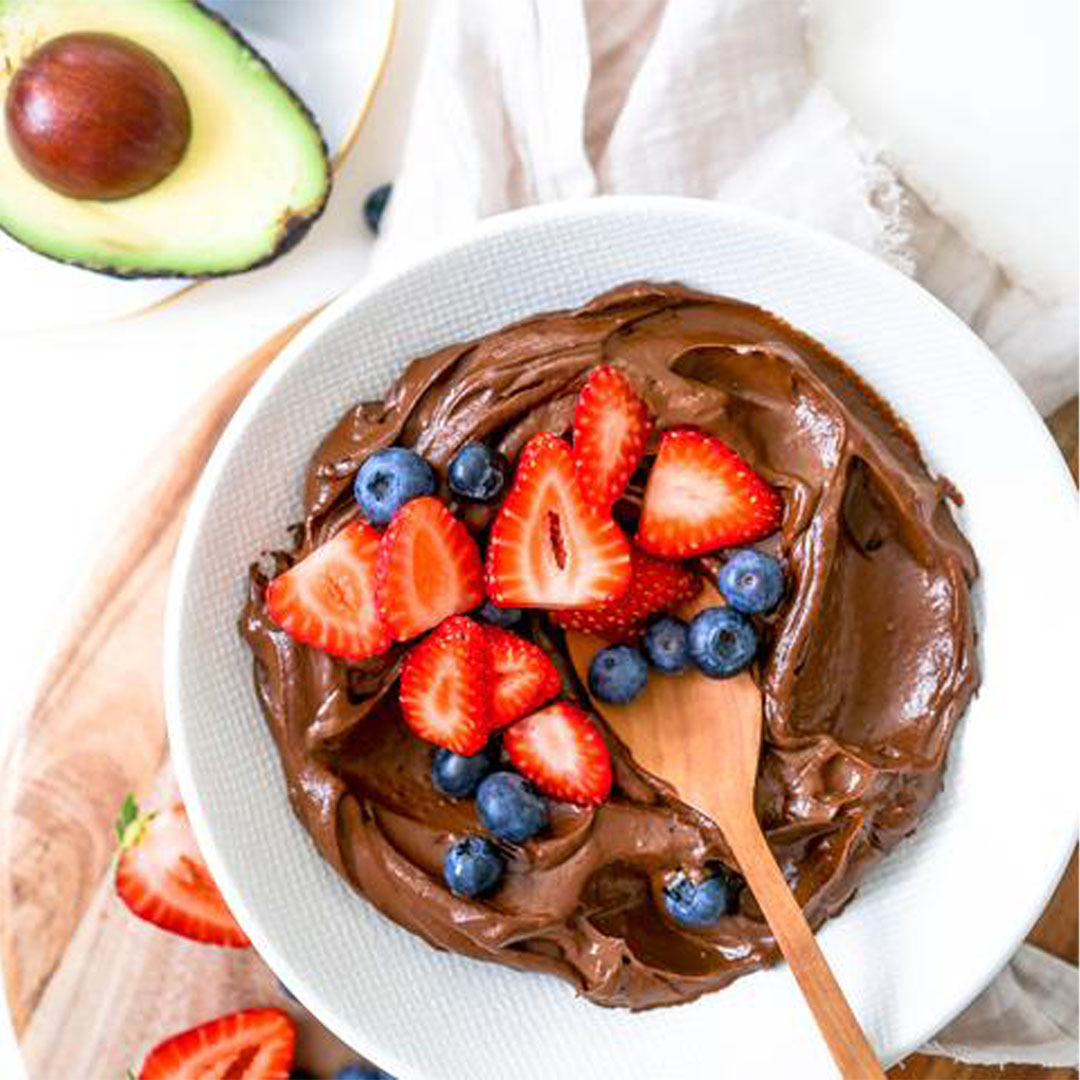 29 Apr

Chocolate And Avocado Pudding

Chocolate And Avocado Pudding

Looking for a healthy dessert, look no further... packed full of nutrients and super easy to prepare, the whole family will love this one!

Place avocado and banana in a food processor and blend until almost smooth.

Add dates and cocao powder and blend again until smooth (or you can leave a few chewy date chunks in it if you are like me - this is nice when frozen too).

Divide between 4 small serving dishes & place in the fridge to cool or freezer for more of an ice cream vibe.

Serve with fresh or frozen berries.