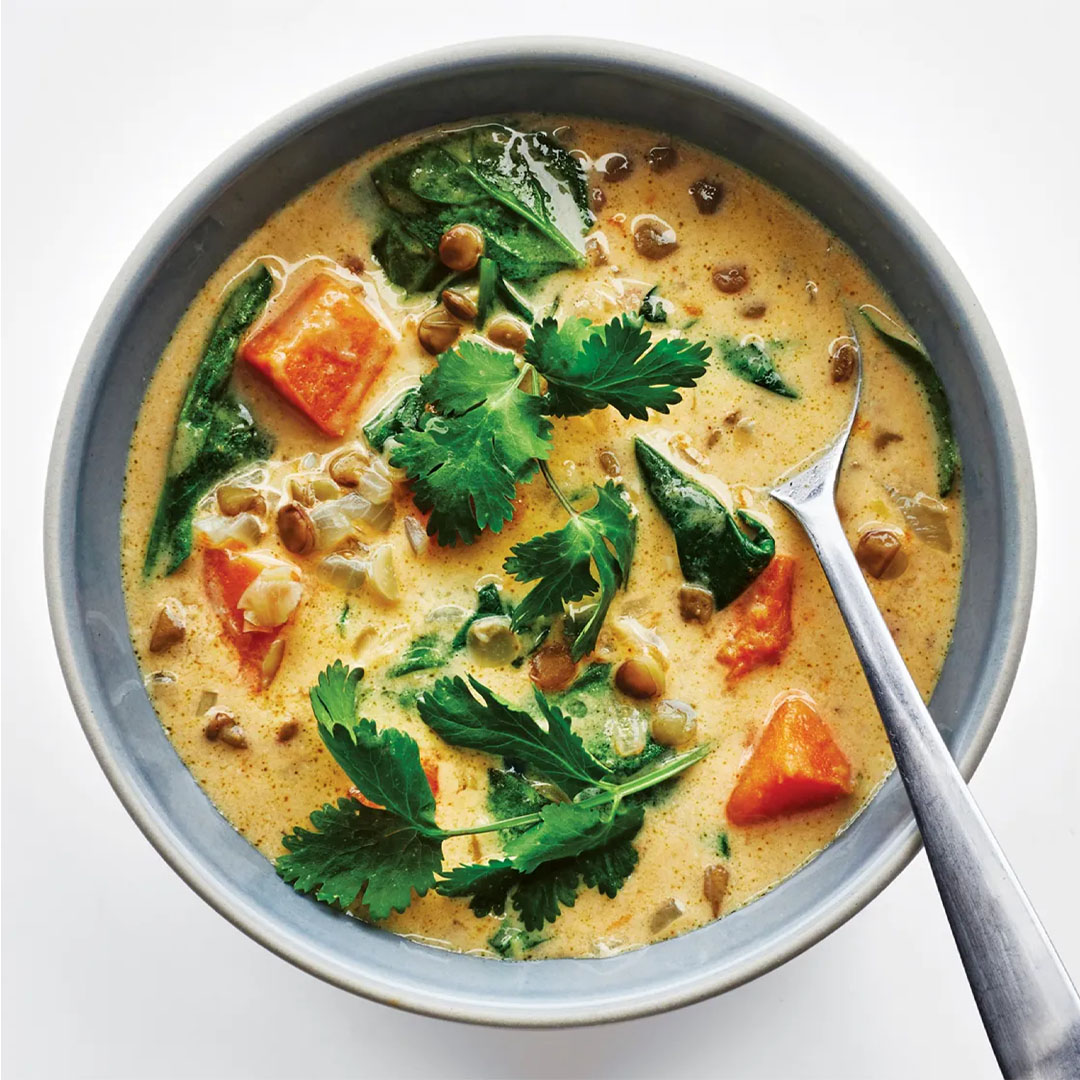 21 May
Green Curry Lentil Soup
This soup packs a nutritional punch, it's easy to make and it has big flavours to keep things interesting.  Keep in mind store-bought Thai curry pastes can vary widely in flavour and heat intensity from brand to brand, so, we can't guarantee how spicy it will be! 
Heat oil in a large saucepan over medium. Add onion, garlic, and ginger; season with salt. Cook, stirring often, until the onion is translucent and starts to soften, about 3 minutes. Add curry paste and cook, stirring and scraping bottom of pan constantly, until paste is fragrant and slightly darkened and mixture starts to stick to pan, about 3 minutes.
Stir sweet potato into onion mixture, then add stock and 1 tsp salt and bring to a boil. Reduce heat to a simmer and cook soup, stirring occasionally, until sweet potatoes are tender but not mushy, 20 – 25 minutes.
Add coconut milk and lentils to soup; return to a simmer. Add spinach and fish sauce and cook just until spinach or bok choy is wilted, about 30 seconds. Taste soup and season with more salt and/or fish sauce if needed.
Ladle soup into bowls and top with coriander. Serve with lime wedges.