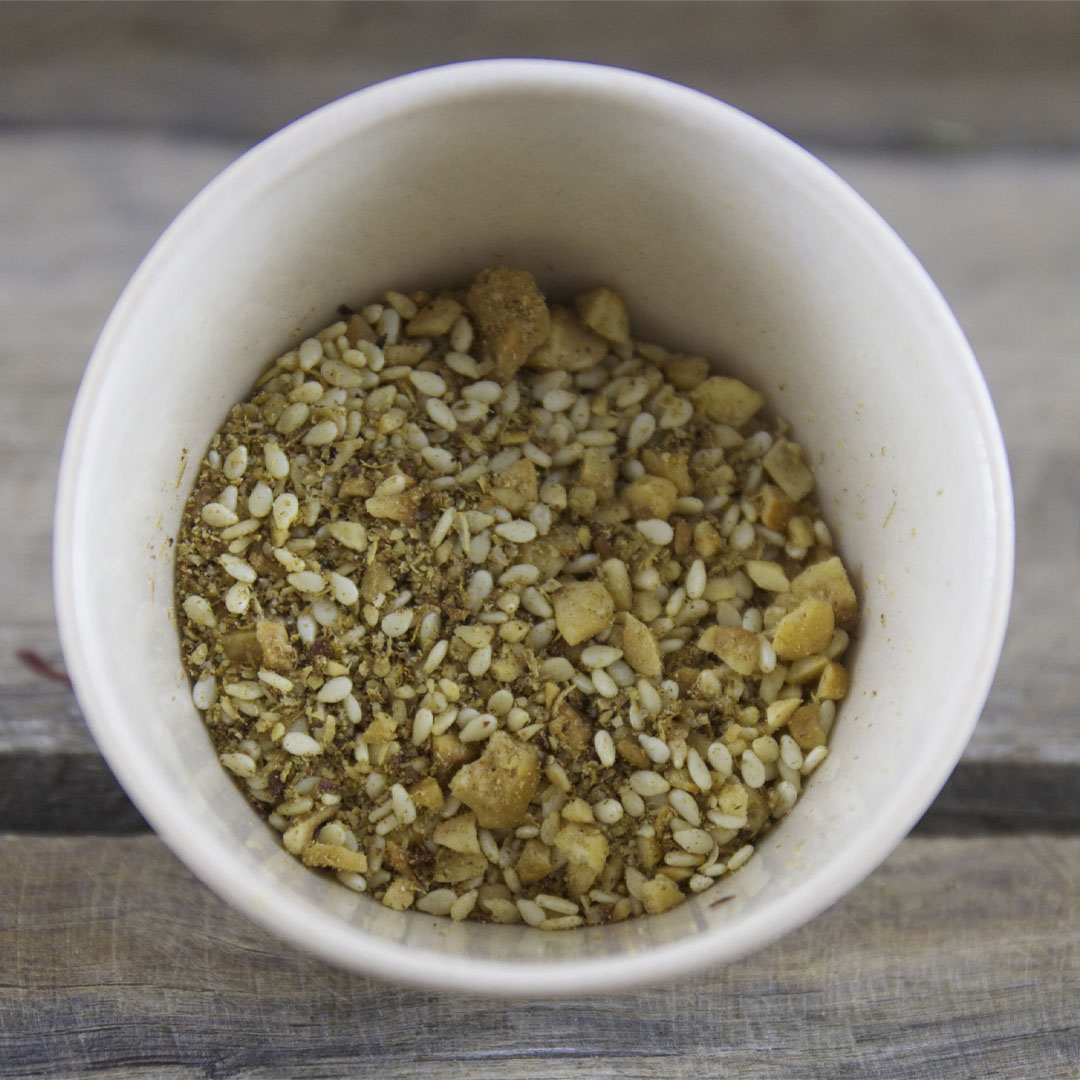 06 Nov

Homemade Dukkah Recipe

Heat a small frying pan over medium heat and add sesame seeds, cumin and coriander.

Cook for a few minutes until golden and fragrant.

Keep a close eye on it, it can burn quickly.

Add all ingredients to a food processor and blitz for a few seconds, until almonds represent breadcrumbs.

I like my dukkah a bit chunky, but you go with what texture you like.

Dukkah is sold in the spice section of the supermarket and comes in a variety of flavours.