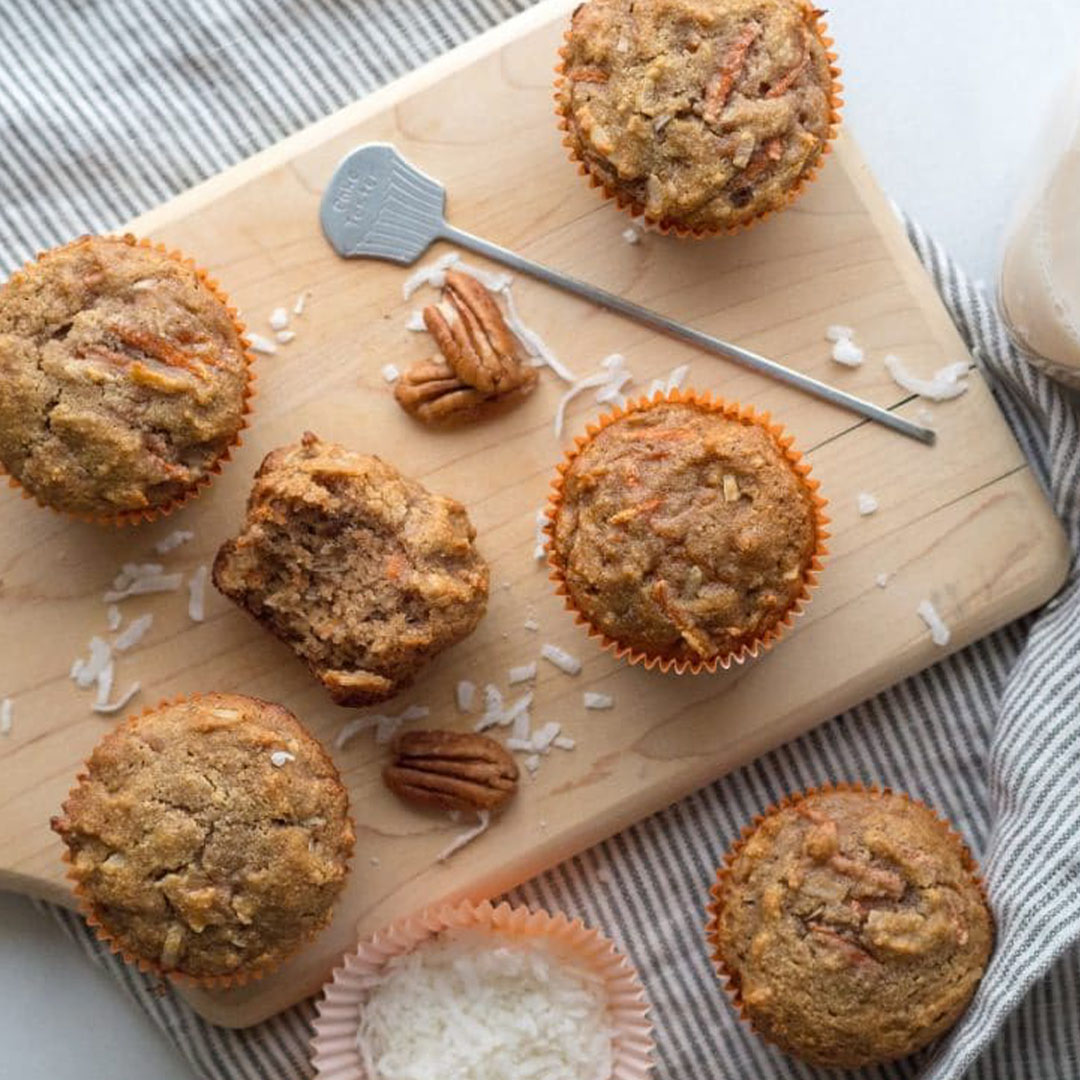 21 May

Paleo Carrot Cake Muffins

Paleo Carrot Cake Muffins

Preheat oven to 350°F (180°C). Line a cupcake pan with 10 paper liners; set aside.

In a large mixing bowl, whisk almond flour, salt, baking soda, cinnamon, and nutmeg. Add eggs, oil, and honey. Stir in the shredded carrots. If desired, stir in optional ingredients.

Pour batter (about ¼ cup) into your 10 paper liners . Bake for 20-22 minutes or until the center is set. Remove from the oven and cool completely before serving. Store in an airtight container in the refrigerator or the freezer.