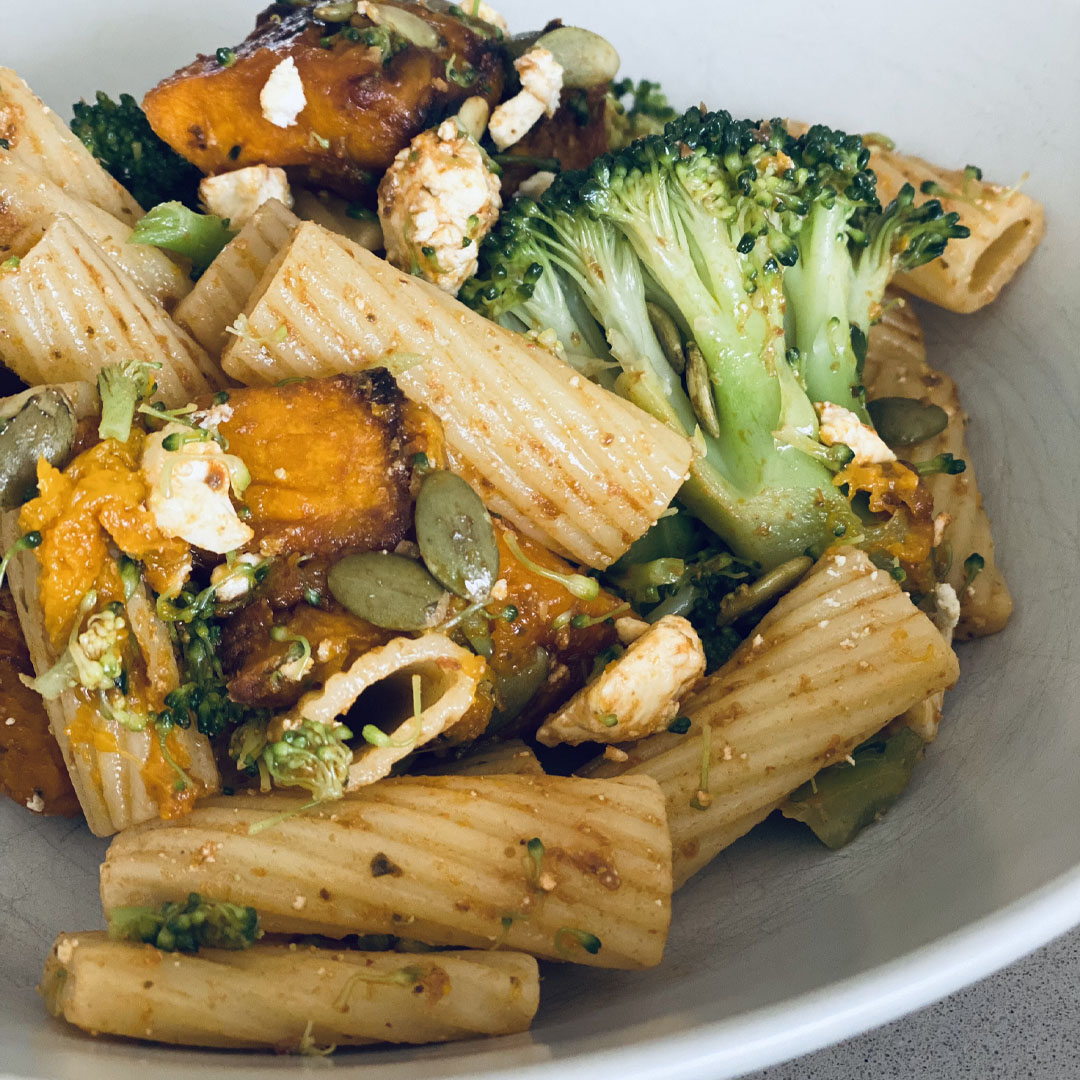 20 Sep

Roast Pumpkin & Pasta Salad 

Roast Pumpkin & Pasta Salad 

Preheat the oven to 180℃.

Toss the pumpkin in a little olive oil and salt, roast for about 30 mins, until golden and cooked through. Allow to cool. 

Steam the broccoli until just tender, drain and run under cold water to stop it over cooking and keep the vibrant green colour.

When the pumpkin, broccoli and pasta is cool, add all ingredients to a large mixing bowl and gently stir until pesto is coating everything.

Note - try swapping out pasta for brown rice or quinoa. Don't have sun dried tomato pesto? Use basil pesto.