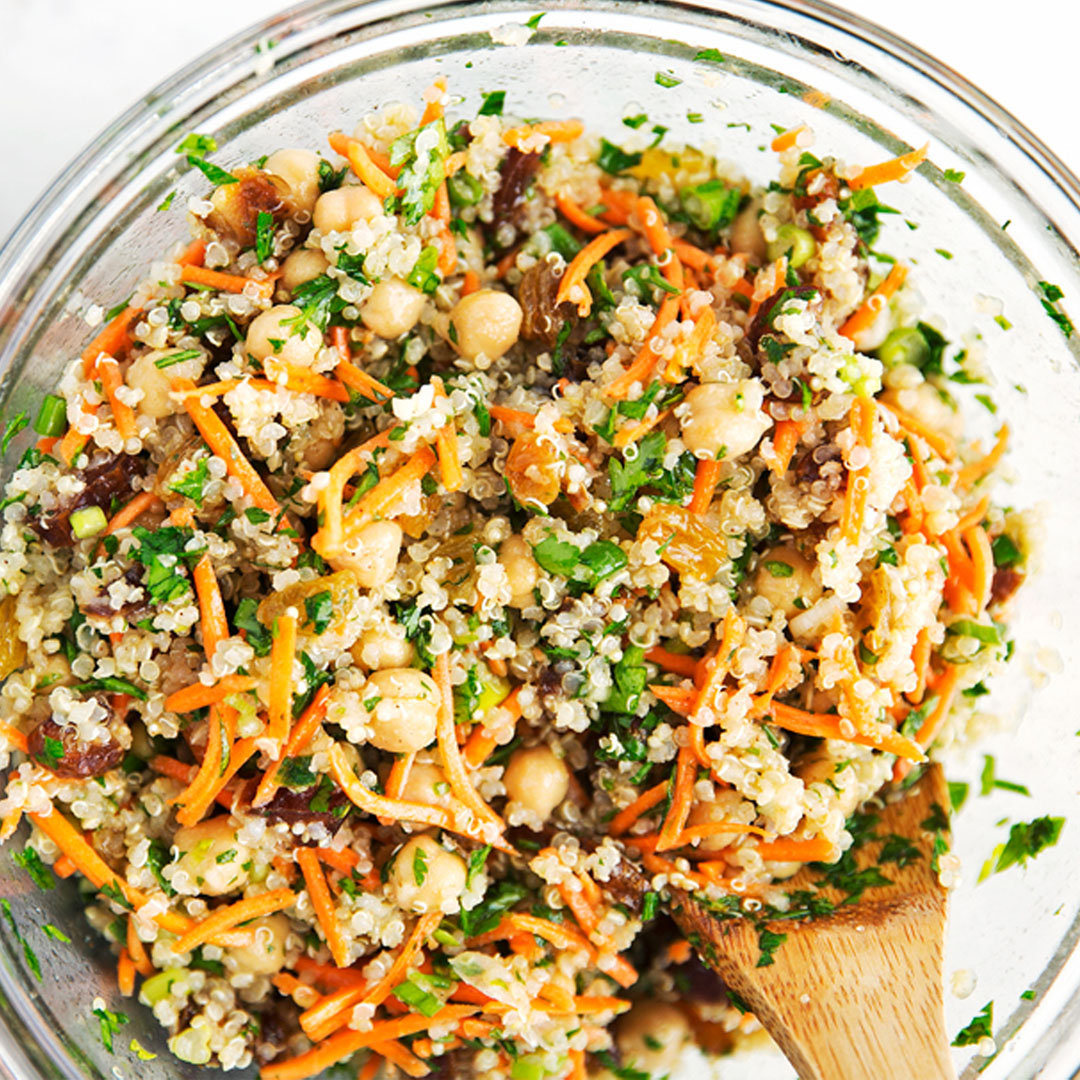 06 Nov

Spiced Quinoa Salad

Cook quinoa as per packet instructions. I like to cook mine in vegetable stock to give it some extra flavour. Allow to cool or cook the day before.

Combine all ingredients except juice, oil and dukkah in a large mixing bowl and stir to combine.

In a small bowl, combine juice, oil and dukkah, stir to combine. Pour over the other ingredients and mix well to coat evenly.

Serve with finely shredded mint leaves and a little extra dukkah and a dollop of greek yoghurt – optional.

TIP - Perfect as a meal on it's own or as a side dish for grilled chicken or fish.