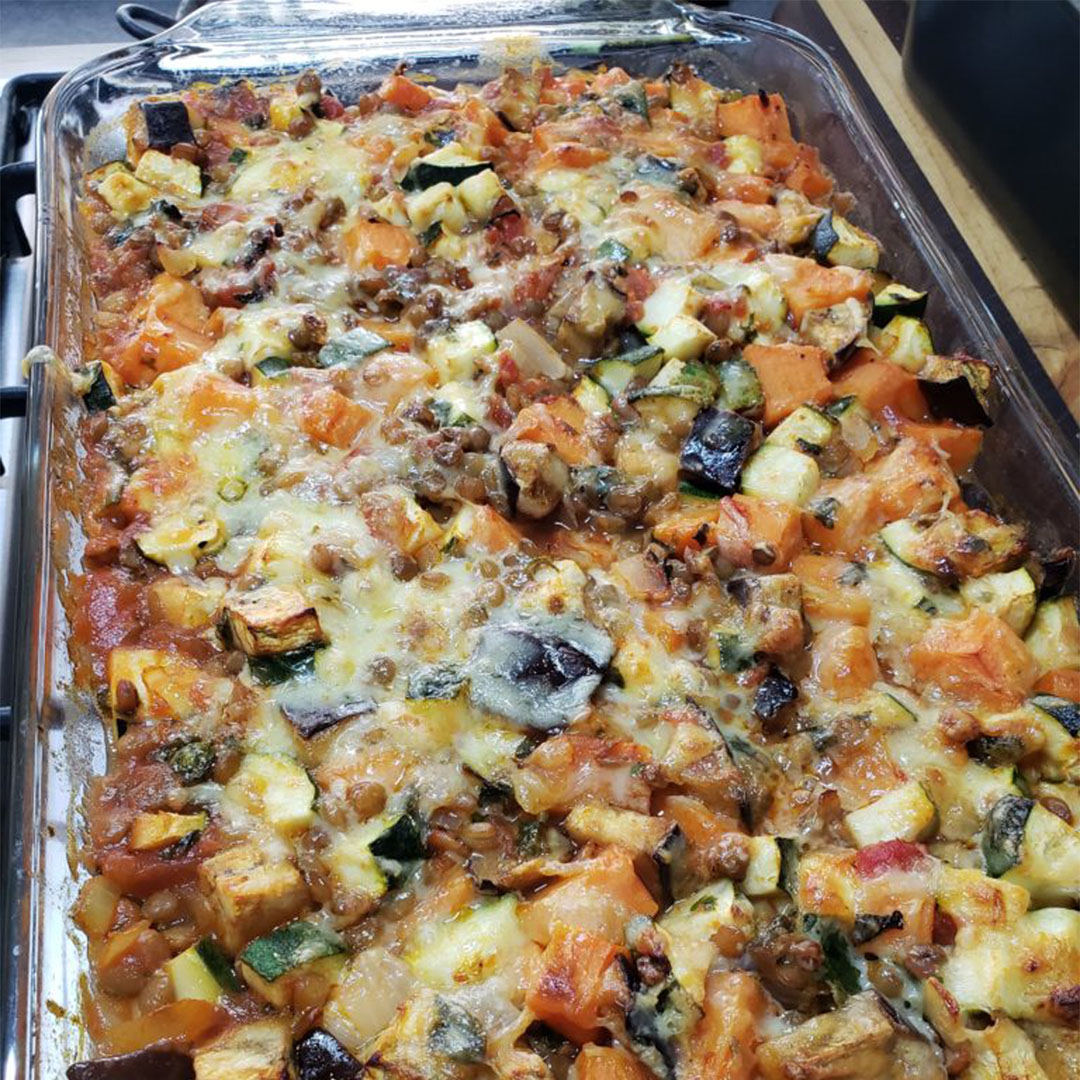 27 Feb

Vegetable Bake With Rice

Heat extra virgin oil in pan, add onion and garlic and sauté.

Add sweet potato and cook for a few mins, then add can tomatoes, stock and herbs and bring to boil.

Let simmer for 10 mins or until sweet potato has softened. Stir in zucchini, eggplant and lentils and transfer to baking dish.

Sprinkle over cheese and put in the oven.

Cook for 30 mins or until golden brown.

Serve on its own as a veggie-full snack, or combine with steamed rice for a meal.