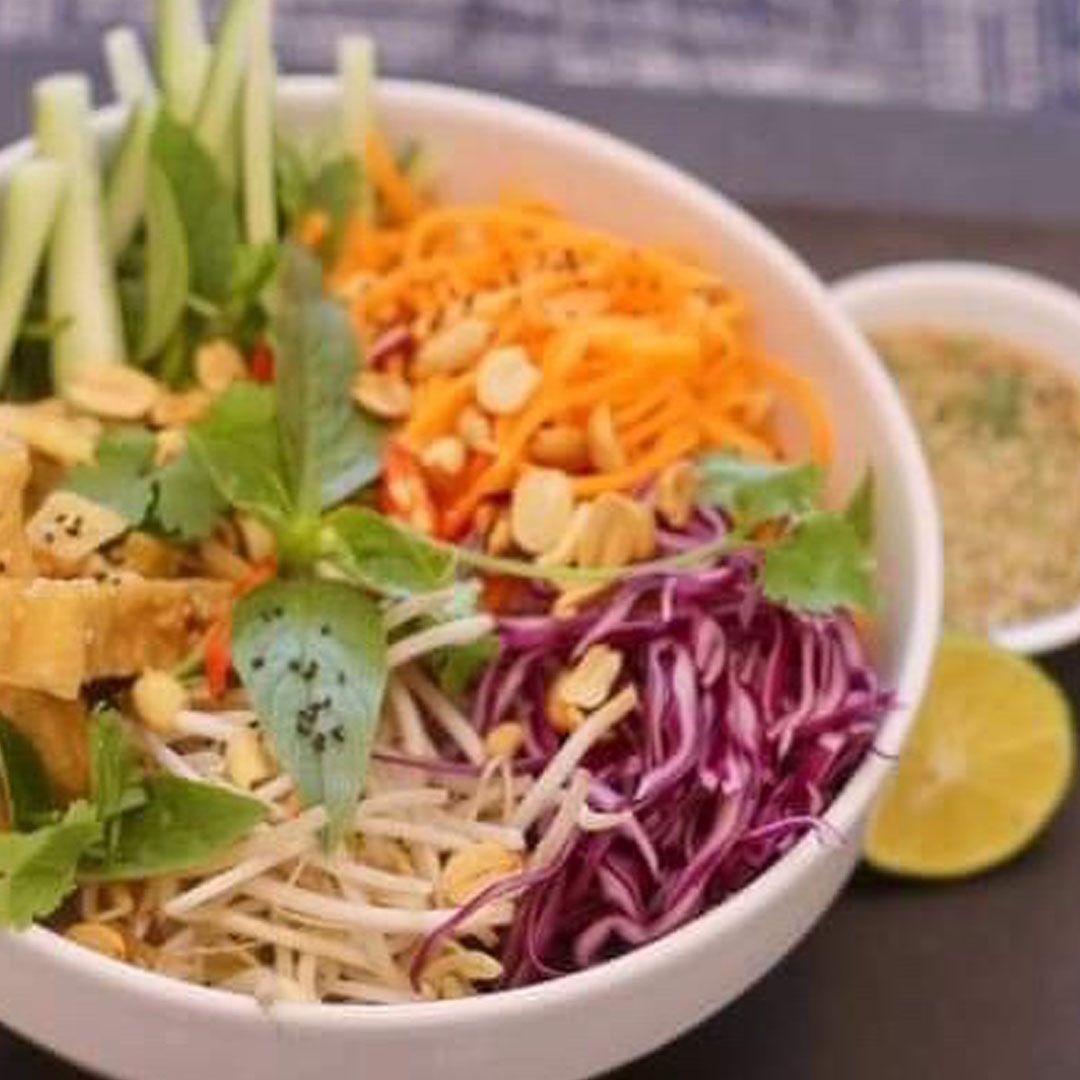 15 Oct

Vietnamese Nourish Bowl

I love this dish! It's light and healthy, super easy to make and it's family friendly because everyone can create their own nourish bowl, with the ingredients they like, no dinner time arguments...

This is also a great dish to serve at a group gathering. You can prepare all the ingredients before hand and then lay everything out on the table so people can make their own nourish bowl, while you, the host, get to sit down and enjoy your company instead of being stuck in the kitchen!

I also love serving this with a satay sauce.

TIP - Don't like tofu? Make an omelette and slice it instead.

Grate carrot into long strips either with a vegetable peeler or an Asian vegetable grater (which you can easily pick up at an Asian grocery store).

In a small mixing bowl, place the carrot and ¼ cup of white or rice vinegar, 1 tsp salt, 1 tsp sugar and mix well, until salt and sugar have dissolved. Let sit until ready to serve, stirring occasionally.

Combine all ingredients in a jar and shake until well combined

Prepare all vegetables. Cook rice noodles as per packet instructions.

Place noodles in a serving bowl. Top with vegetables and tofu. Serve with dressing to taste plus extra lime and chilli on the side.