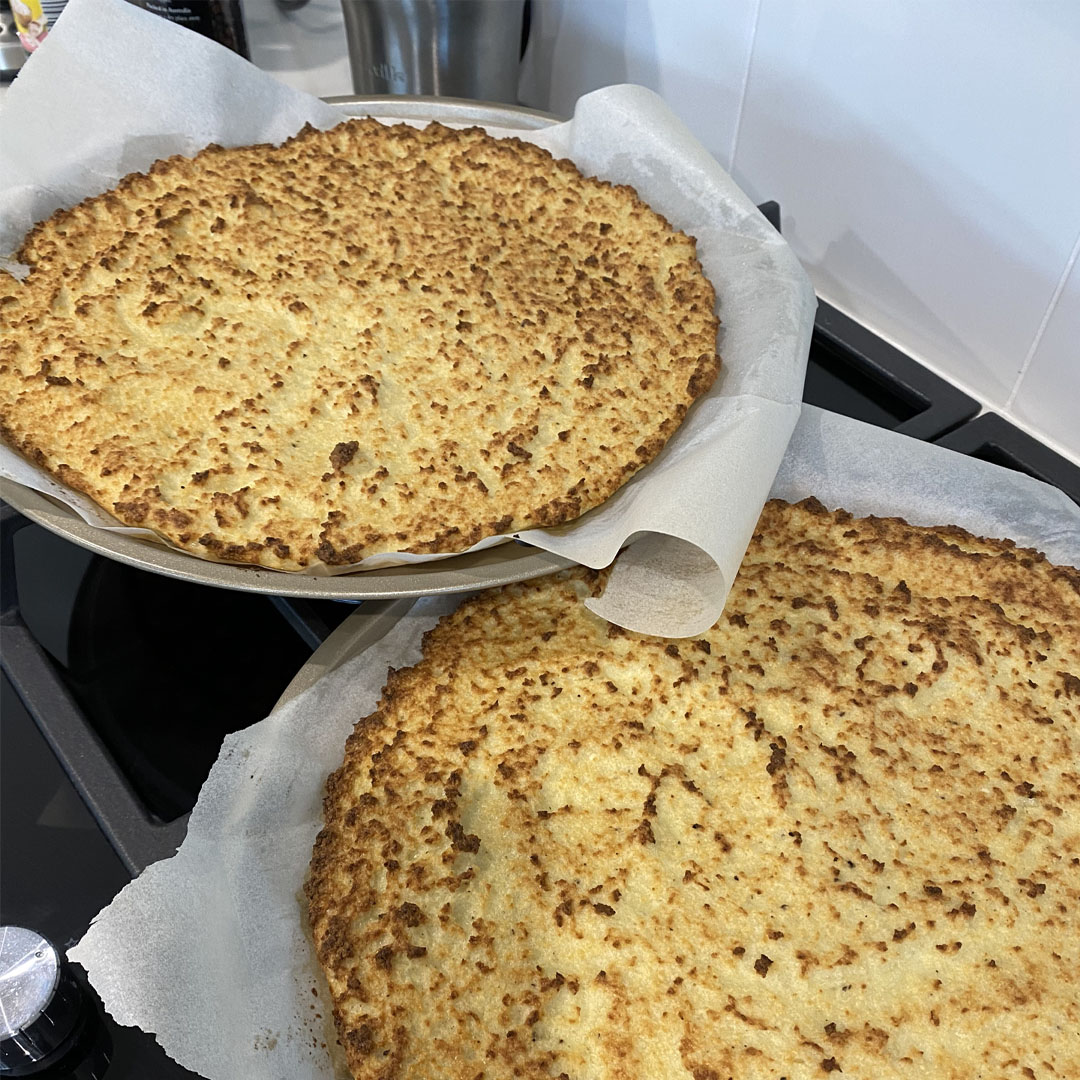 23 May

Cauliflower Pizza Bases

Looking for low carb options? These bases also make a great bread alternative for a toasted sandwich…

Line 2 large round pizza trays with baking paper. 

Mix all ingredients in a large mixing bowl. 

Divide the mixture over the two trays,  spread evenly. 

Bake bases in the oven for about 15 mins.

Add your favourite toppings and bake until toppings are cooked and cheese is golden.