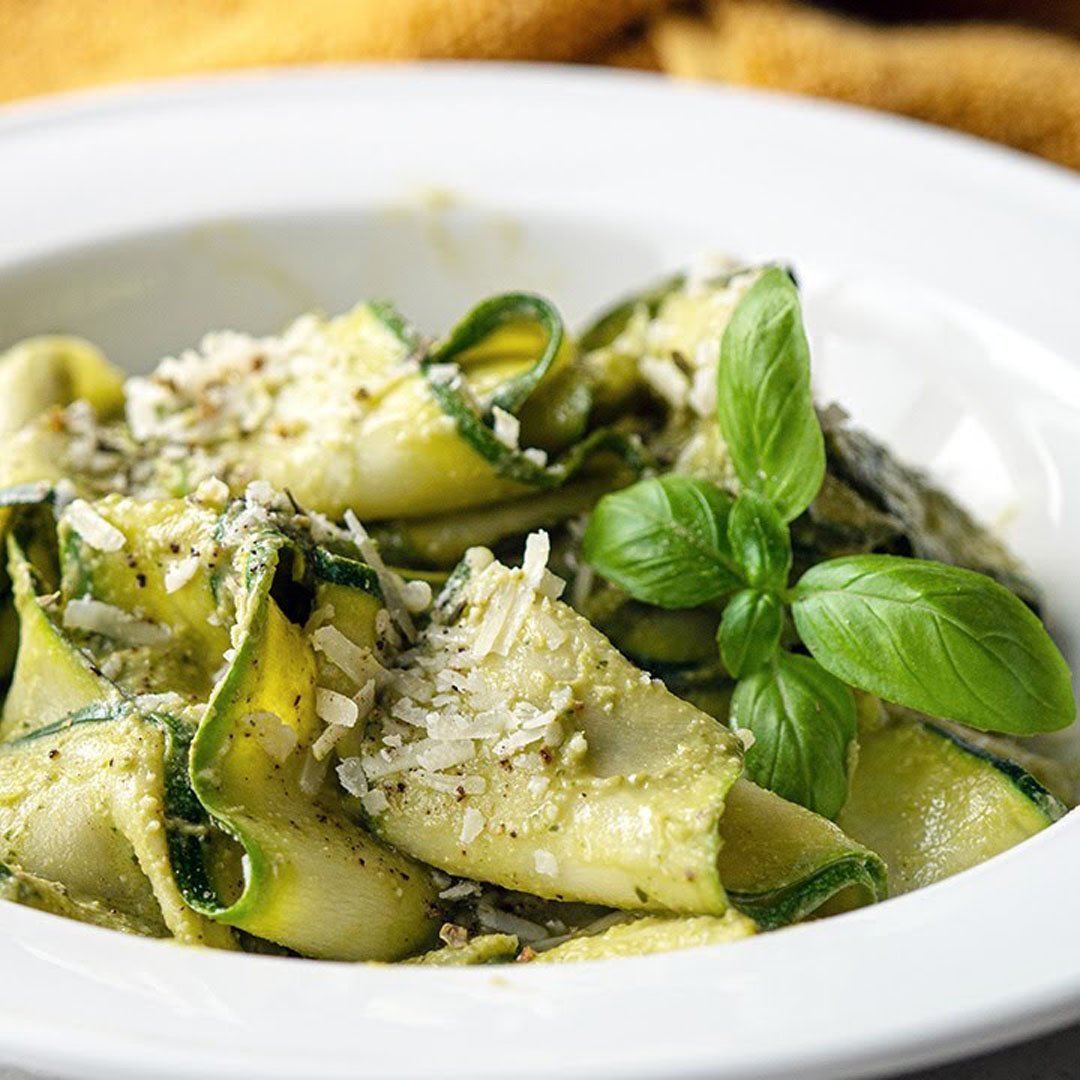 23 May

Zucchini Alfredo

Make zucchini "pappardelle": Using a vegetable peeler, peel zucchini lengthwise to create long, thin strips. Lay flat on a paper towel-lined baking sheet until ready to use.

In a saute pan or large frying pan over medium-high heat, heat 1 tablespoon of oil. Season both sides of chicken breasts with salt, pepper and Italian seasoning and cook until cooked through, 6 to 8 minutes per side. Transfer to a cutting board and slice into strips.

Add remaining tablespoon olive oil to the pan. Add garlic and cook until fragrant, about 1 minute, then add cream and cream cheese and cook, stirring often, until cream cheese is melted. Add Parmesan, then season with salt and pepper and simmer until the sauce has thickened, 3 to 5 minutes.

Fold in cooked chicken, zucchini pappardelle and parsley. Serve immediately.