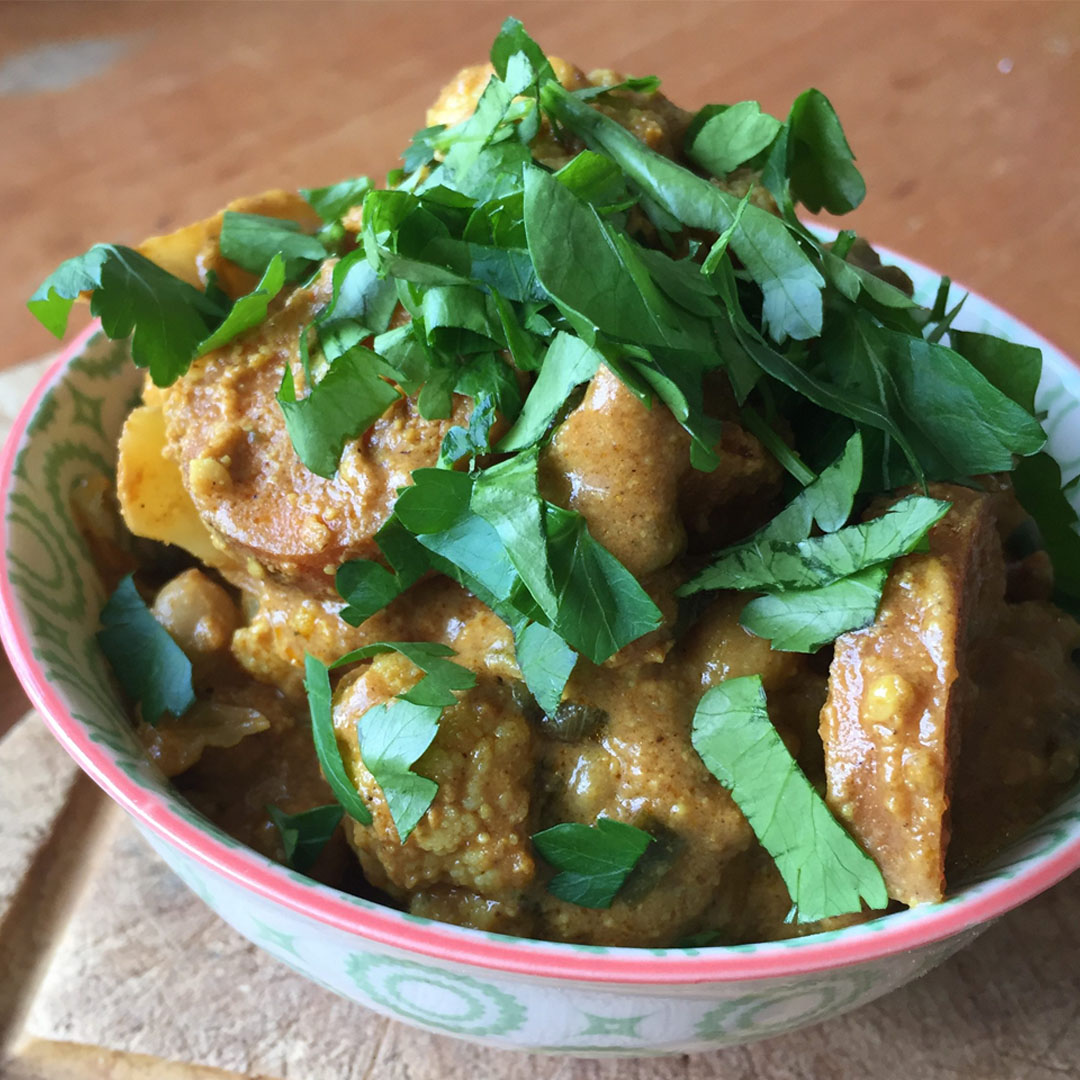 03 Nov

African Peanut Stew

Tops of the spring onions, finely sliced

½ tsp each of the following ground spices:

½ cup natural peanut butter

1 medium sweet potato, diced

½ small cauliflower, cut into small florets

1 x 400g can chick peas, rinsed and drained

Combine tomato paste, peanut butter and stock in a jug and mix well. Set aside.

Heat oil in a large pan over medium heat, add spring onions and cook until soft (brown meat here if using). Add spices and cook, stirring for around 30 secs and fragrant.

Add stock mix, the veggies and the chick peas to the pan and bring to the boil. Simmer gently for around 25 - 30 mins to develop flavours and veggies are soft.

Serve with brown rice and chopped coriander leaves plus a squeeze of lime.

TIP – Use the family's favourite veggies in this recipe or use up any veggies left over from the week. Add chicken or beef in place of the chickpeas.