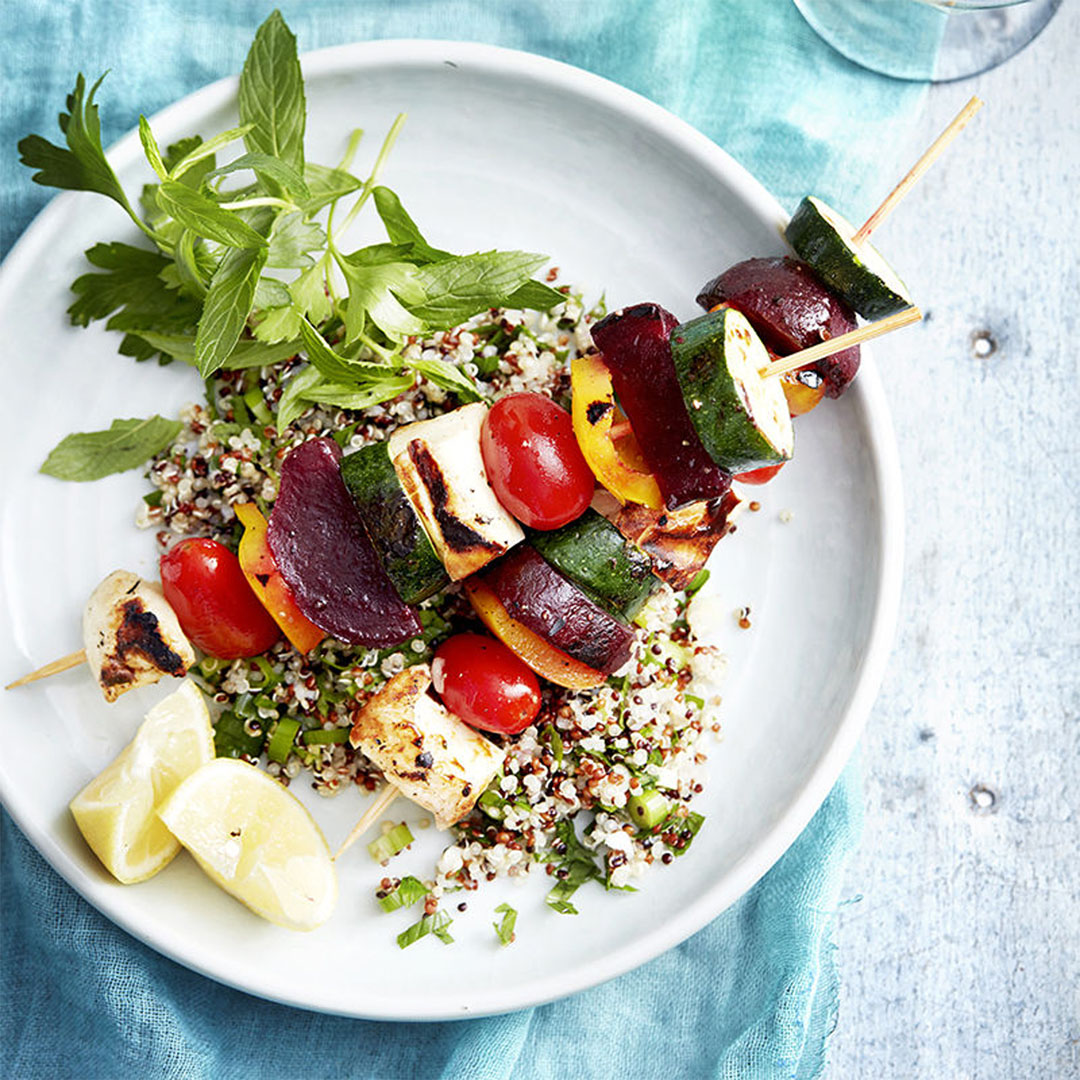 03 Nov

BBQ Vegetable Kebabs & Quinoa Salad

BBQ Vegetable Kebabs & Quinoa Salad

Prepare quinoa as per packet instructions (I like to use a little bit of vegetable stock powder in the water to boost the flavour).

Meanwhile thread vegetables onto pre-soaked skewers.

Heat a greased barbie grill or chargrill pan over high heat. Cook skewers, turning and brushing with BBQ sauce, for 8 mins, or until tender and starting to char. 

Place all salad ingredients in a bowl, mix gently to combine.

Add salad dressing to individual portions.

TIP - if you don't think all of the salad is going to be used, don't dress the whole thing, serve the dressing on the side. This way the salad doesn't go soggy and leftover salad can be used for lunches the following day!

In a medium saucepan over medium-high heat, whisk all ingredients until combined.

Bring mixture to a boil, then reduce heat and simmer, stirring occasionally, until thick, about 45 minutes.

Let cool to room temperature and store refrigerated in an air-tight container.