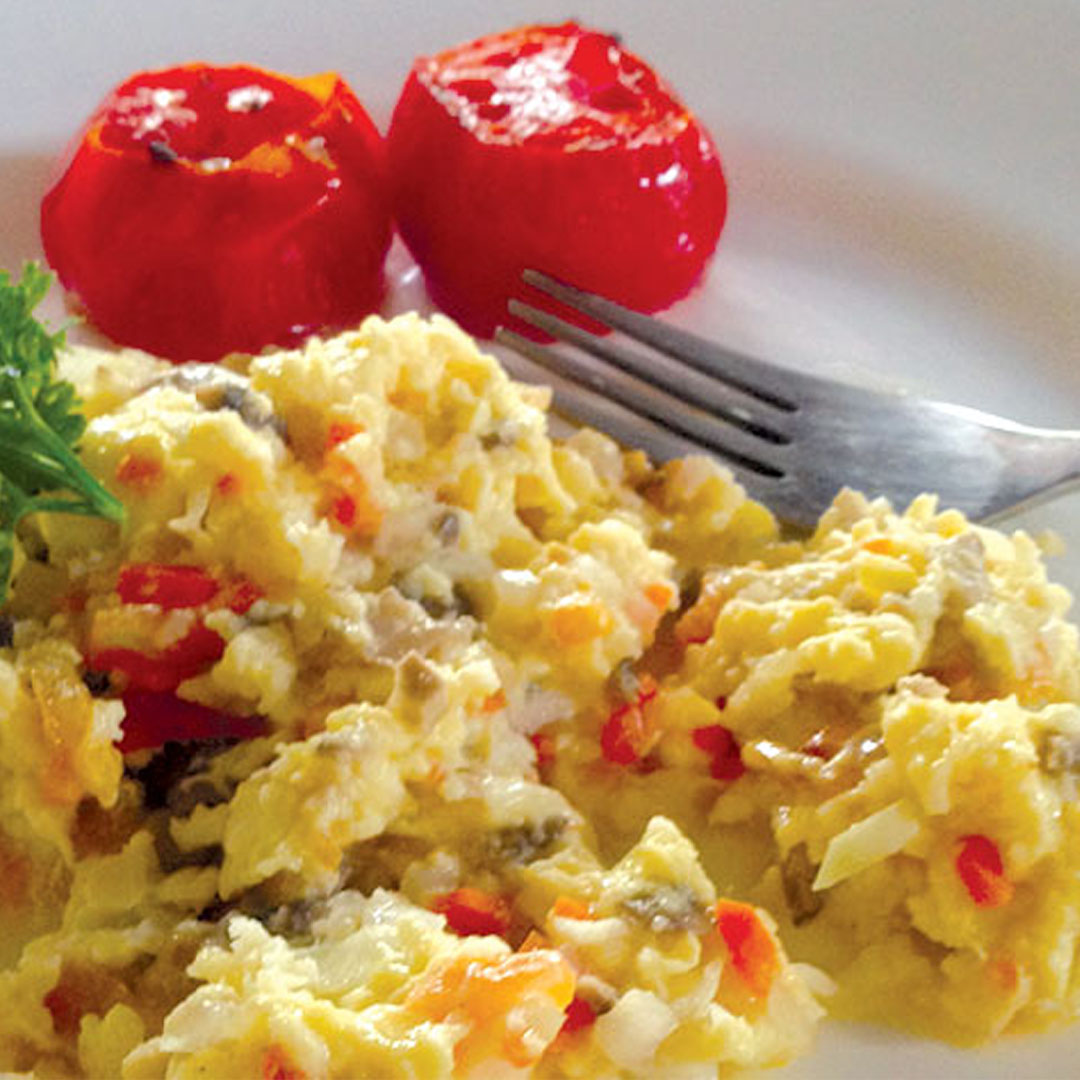 23 Apr

Chilli, Ricotta And Mushroom Scrambled Eggs

Chilli, Ricotta And Mushroom Scrambled Eggs

This makes a perfect quick dinner too!

Serves 1

Heat oil in a medium non-stick frying pan over a medium-high heat. Add mushroom, tomato and chilli (if using). Cook stirring occasionally, for 2 – 3 minutes or until mushrooms are soft. Transfer mixture to a plate and set aside.

Whisk egg and milk in a bowl, then season with salt and pepper. Reduce heat to medium. Add egg mixture to pan. Cook, stirring occasionally for 2 – 3 mins or until egg has set.

Remove pan from heat and stir in mushroom mixture, ricotta and coriander. Shred iceberg lettuce and place on serving plate. Serve mixture on top of lettuce.

TIP: You can replace tomatoes with 1 small chopped tomato or a little chopped capsicum, if you like, and the coriander can be swapped for any other herb you like.