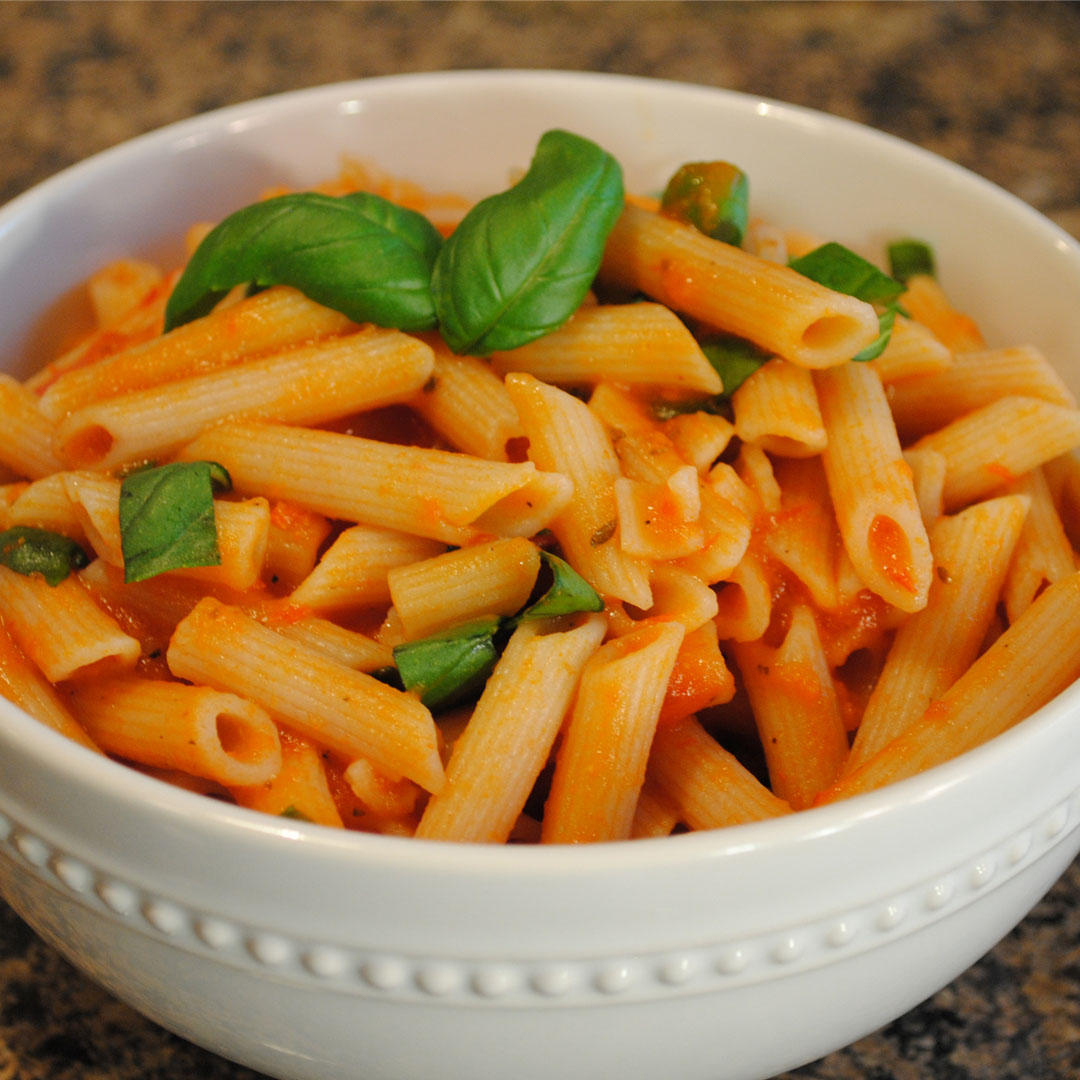 15 Jul

Creamy Tomato And Basil Pasta

Creamy Tomato And Basil Pasta

Start cooking pasta as per direction on packet.

Heat oil in a large saucepan over a medium-low heat. Sauté onion for 5 mins, then add garlic and cook for 2 mins.

Blitz tomatoes, sun-dried tomatoes, tomato paste and coconut cream in a blender until smooth.

Add tomato mixture to pan, add salt and pepper to taste, bring to the boil and simmer for 5 minutes.

Drain pasta, keeping one cup of pasta water.

Add pasta to tomato mixture and mix well, adding pasta water to get desired consistency.

Stir through half of the basil leaves.

Serve with extra basil leaves and nutritional yeast, pepper and salt to taste.

Add olives and some chilli flakes to the pan at the same time as the tomato mixture.