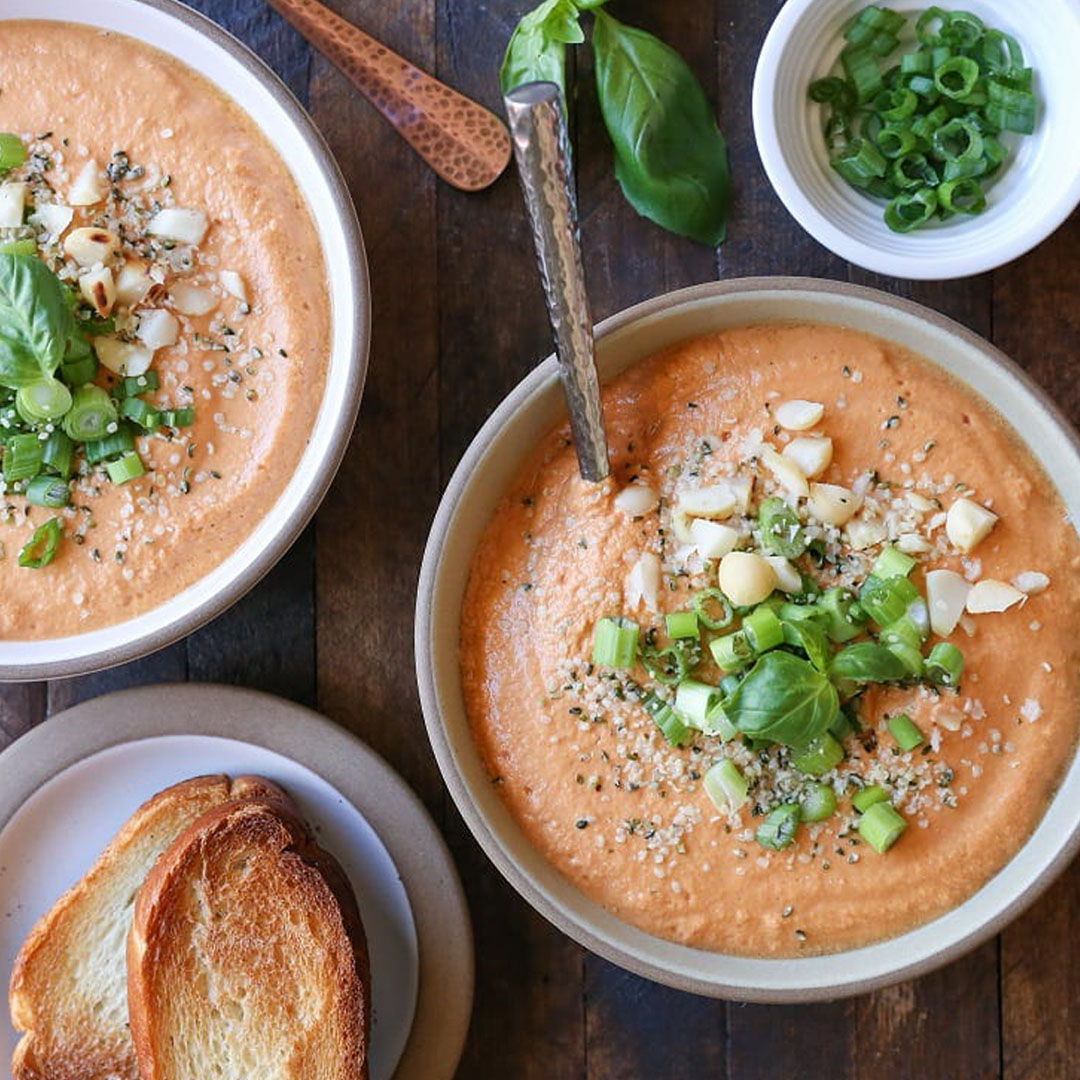 05 Jun

Creamy Vegan Tomato Soup

Heat the olive oil in a small (8-inch) skillet over a medium-high heat. Add the onion, celery, and carrots, and sauté, stirring frequently, until veggies have softened, about 5 to 8 minutes. Add the garlic and cook another 2 minutes.

Transfer the sautéed vegetables to a blender, along with the remaining soup ingredients. Blend on high for 2 to 3 minutes, or until soup is completely creamy.

Serve soup with a sprinkle of chopped green onion, fresh basil, toasted chopped macadamia nuts, and a piece of your favourite sourdough, toasted.