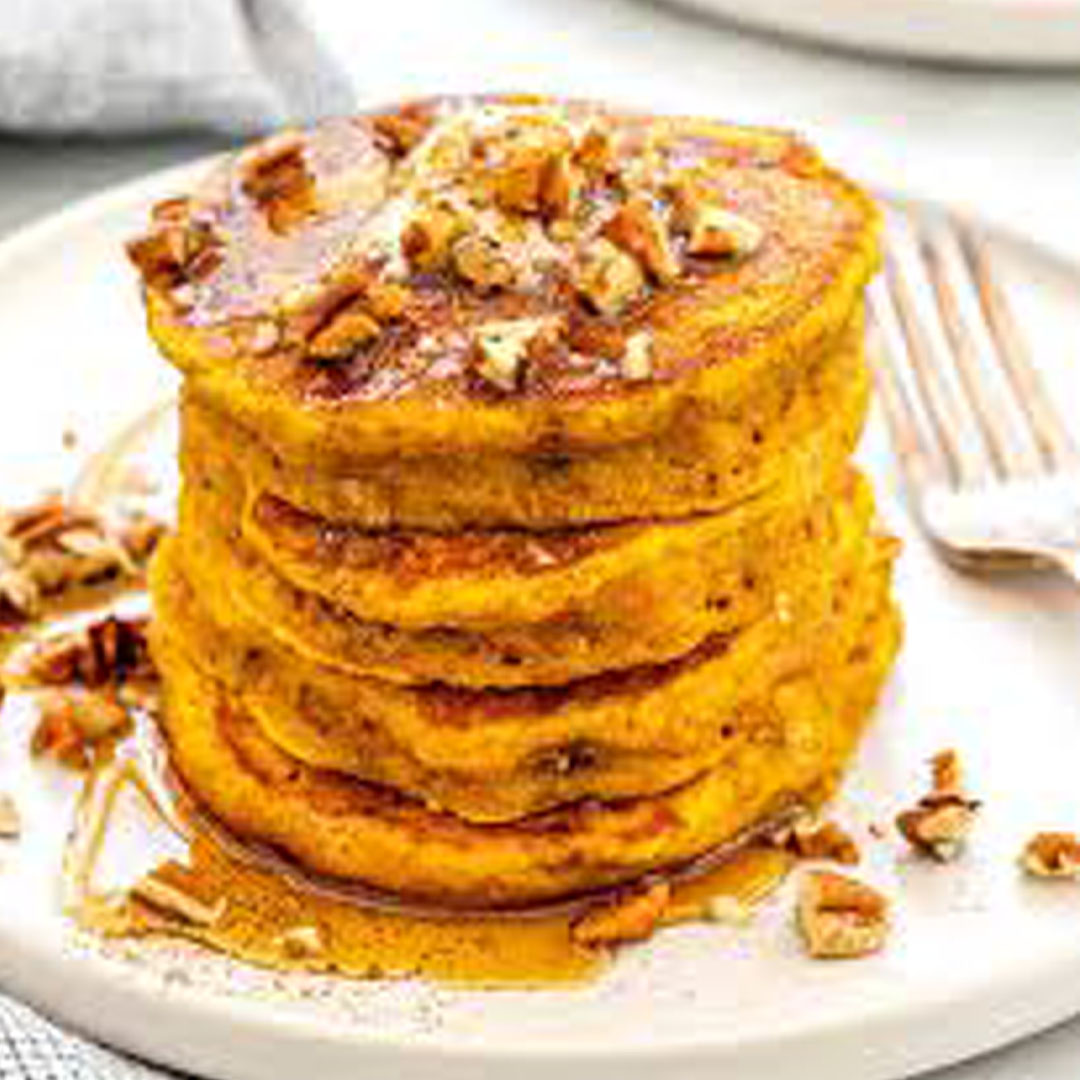 14 Dec

Pumpkin Spice Protein Pancakes

Pumpkin Spice Protein Pancakes

These pumpkin spice protein pancakes are perfect for those of us who crave a sweet breakfast or dessert without wanting to compromise nutritional value. By using chickpea flour instead of the regular variety, we get a higher proportion of fibre and protein and zero gluten. Pecans make skin and hair look its best, and Greek yogurt provides a natural source of probiotics for the gut.

1. In a small bowl, add cornflour and whisk in 2 tbsp of cold water until the cornflour is completely smooth.

2. In a blender, add coconut milk, chickpea flour, pumpkin puree, egg, baking powder, pumpkin spice, and cornflour mix. Blend until smooth.

3. In a large frying pan, melt 1 tbsp of coconut oil on medium heat, and scoop out two 1/2 cup servings of batter and pour into the pan to make two pancakes.

4. Cook until bubbles form (about 2-3 minutes) and flip with a spatula to cook for another 2-3 minutes. Repeat again with remaining batter.

5. Top with Greek yogurt, maple syrup, and pecans.