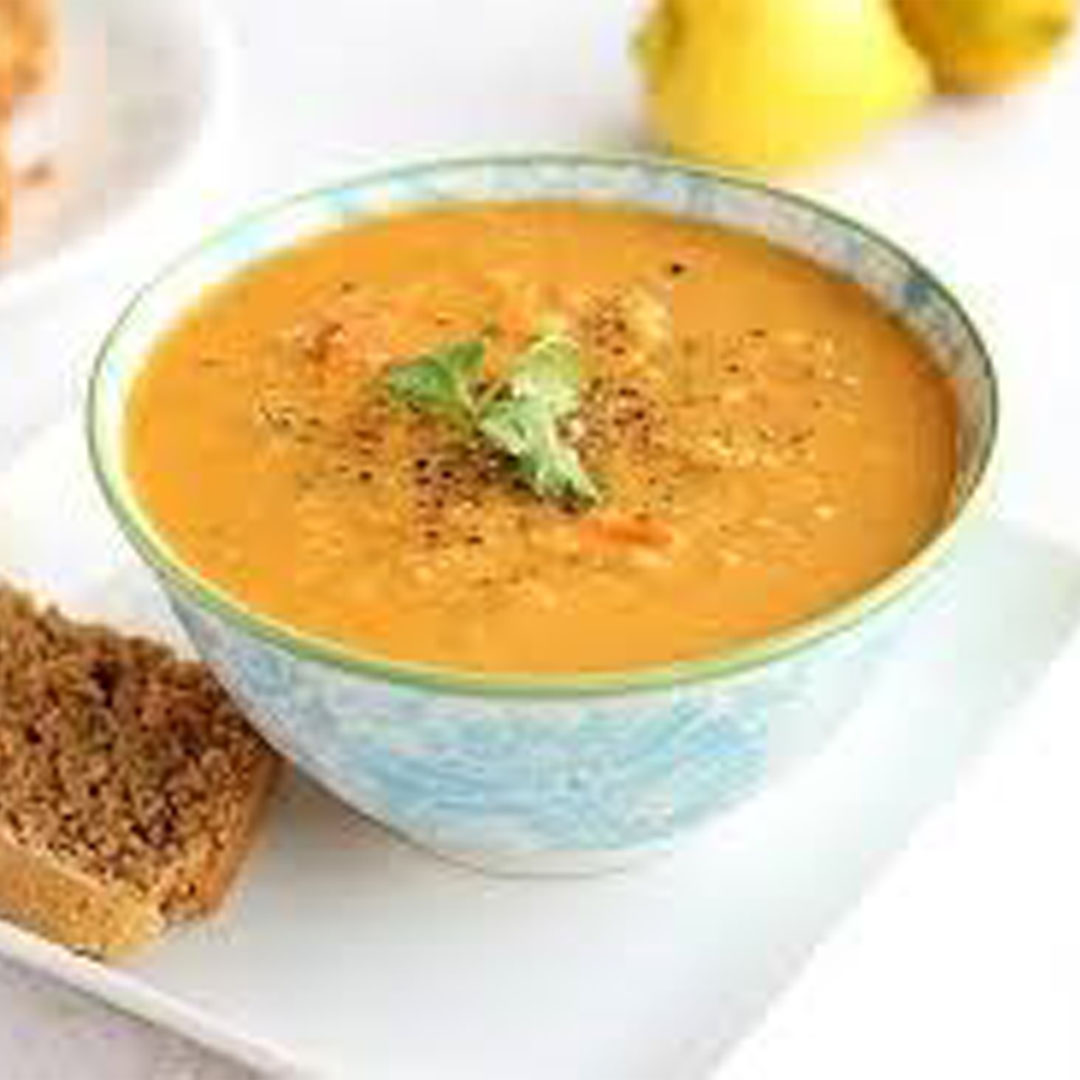 01 Apr

Red Lentil And Vegetable Soup

Red Lentil And Vegetable Soup

Heat the oil in a large, heavy based pan, add the leek, carrot, lemon rind and cumin and cook over medium heat for 1 – 2 minutes. Add the lentils and stock plus 2 cups of water. Bring to the boil, then reduce the heat and simmer for 15 – 20 mins or until the lentils are soft and cooked through.

Either using a stick blender or food processor, blitz until smooth. Season with salt and pepper.

TIP – You will want to double this recipe, it's too good!