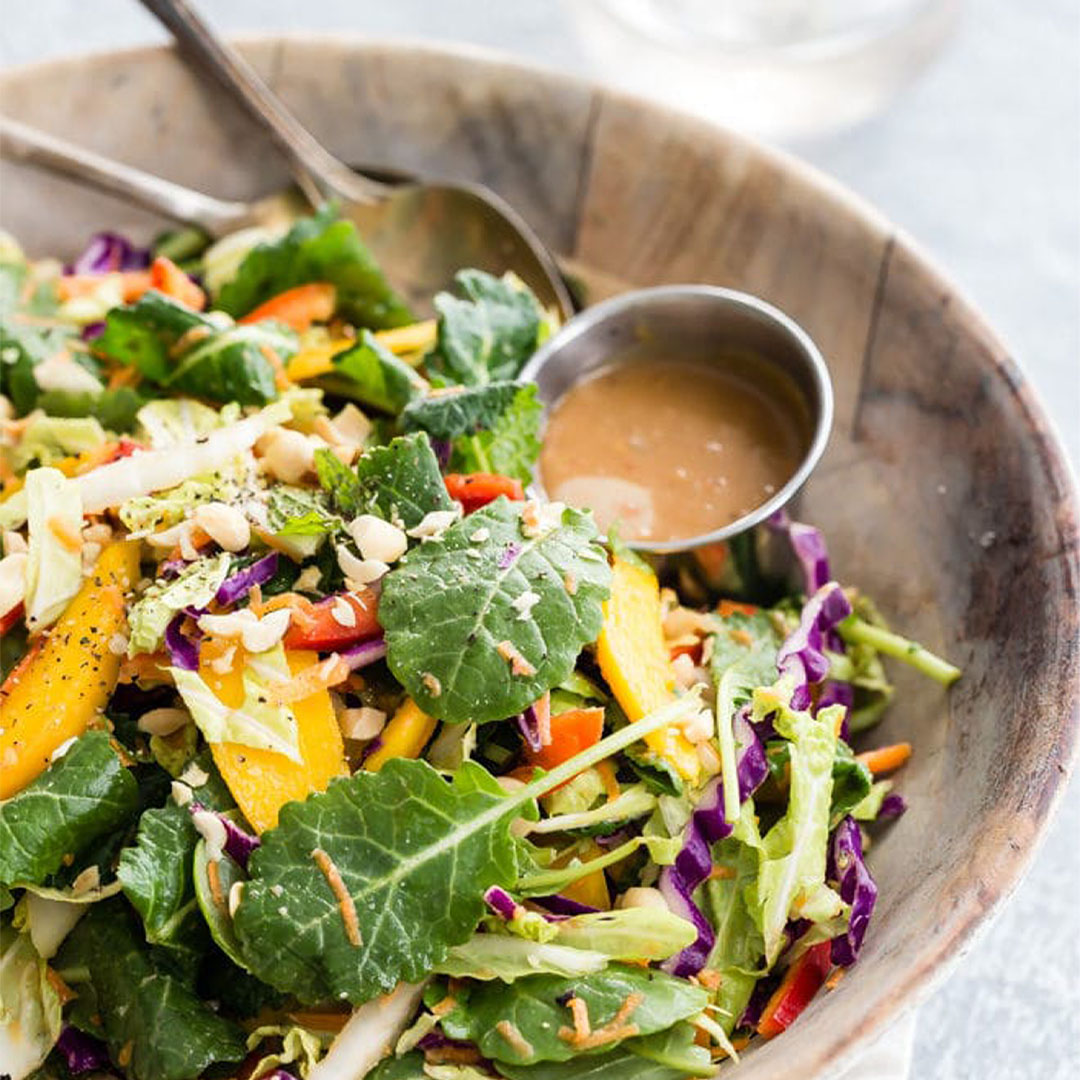 10 Dec

s2f Xmas Salad

Mix together the rice vinegar, sugar, garlic and chilli, and stir until the sugar has dissolved. Pour over the sliced turkey and set aside.

To make the dressing, place the honey and vinegar in a food processor and process to combine. With the motor running, slowly add the peanut and sesame oils until a thickish dressing forms.

Place a pile of spinach on each plate and top with a handful of herbs, followed by some turkey. Lay slices of mango on top, drizzle with the dressing and sprinkle with the black sesame seeds.

NOTE - Make this a great vegetarian salad by swapping out the turkey meat for tofu. Prepare the same as you would the turkey but let the tofu marinade for longer, even over night.