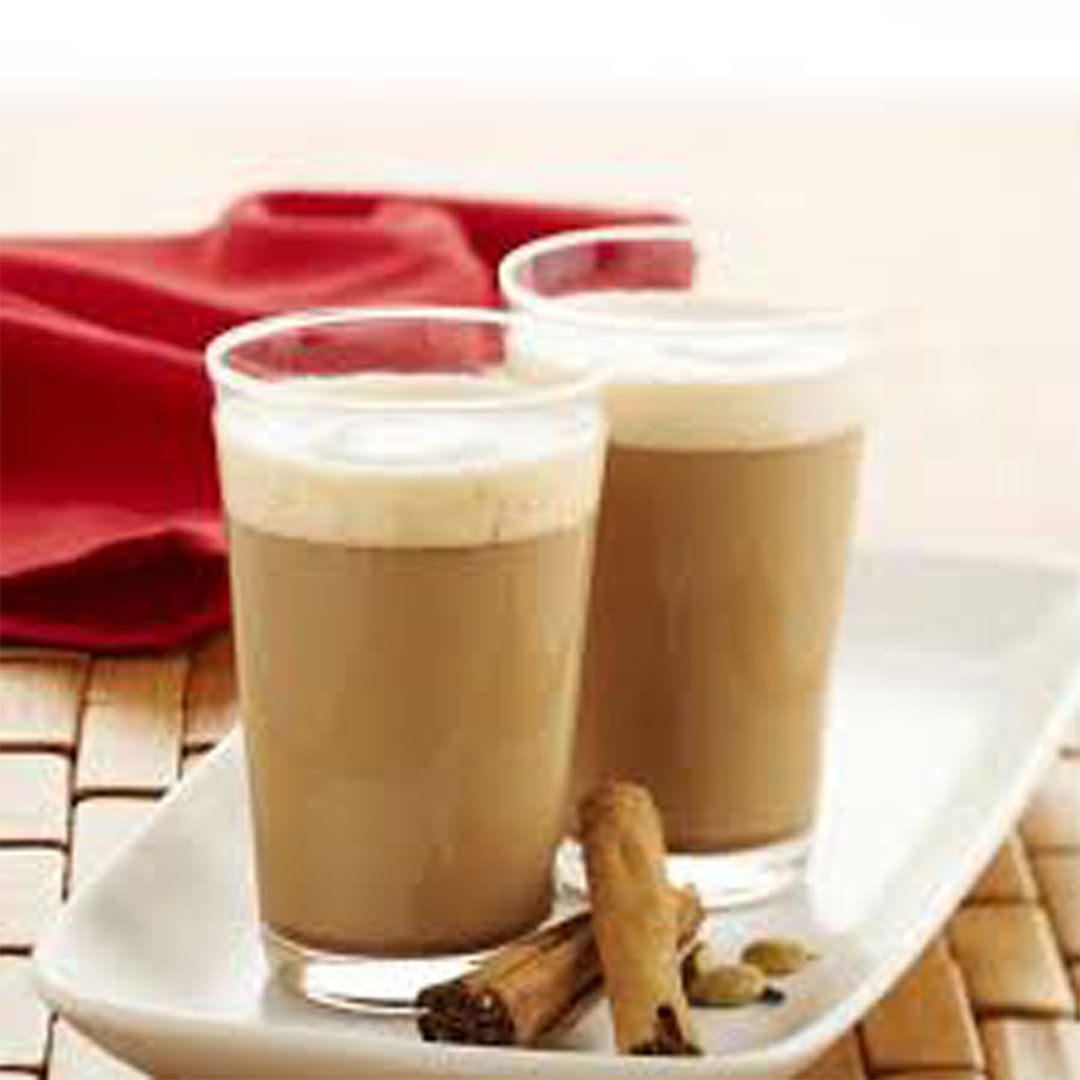 19 Mar

Spiced Vanilla Chai Latte

Spiced Vanilla Chai Latte

Combine water, peppercorns, cloves, cardamom, ginger, nutmeg and a cinnamon stick in a small saucepan.

Bring to a boil and boil for at least five minutes (the longer you boil, the more the spices will release their flavour).

Turn off the heat and place tea bags in water. Steep for 5 – 6 minutes.

Remove tea bags and strain mixture.

Place strained mixture back into small saucepan and add milk.

Heat mixture on medium heat (helps to avoid curdling).

Stir in vanilla and serve immediately.